At the end of every game the team votes on who wins the Eagle's Talont. This award is an honour presented to the Ravenclaw Quidditch player who combines great trivia knowledge with good sportsmanship.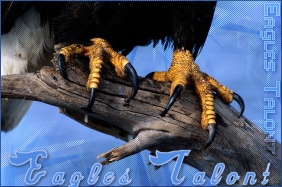 This past weekend, Ravenclaw had an outstanding patch against Gryffindor, resulting in a 480-130 victory! Every single player gave an impressive performance, Maxim scoring an impressive number of goals and earning MVP, Ashley shining as Chaser, Kendra played an amazingly close snitch match against one of HOL's top seekers, and our amazing beaters, Alexander and Elena kept me from having to handle too many questions as keeper.
Our talont award goes to one of those beaters, who impressed us with his trivia knowledge and speed against some amazing players! Congratulations,
Alexander Brighton
!!