Now that you and your friends/family have agreed to have a picnic at the park, you need to figure out how much it will cost. With all of the people who are attending, this might get kind of expensive! Adding up all of those numbers can sure cause a headache, so we're going to have some fun with it.
To get warmed up before calculating all of the costs, complete this Kakuro Puzzle. If you need any help getting started, send a PM to Kendra Givens.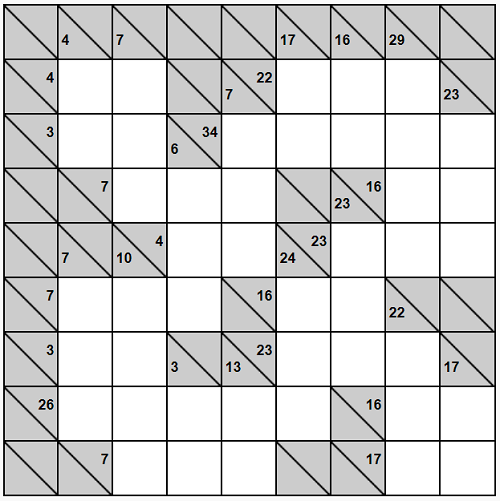 Direct Link for Larger Image
Kakuro Instructions:
- Fill all of the squares using numbers 1 through 9 so that the sum of each horizontal run equals the clue on its left, and the sum of each vertical run equals the clue on its top.
- No number can appear more than once in the same run.
Send your solution to ravenclawevent[at]gmail.com by 11:59 P.M. HOL time on April 30th.