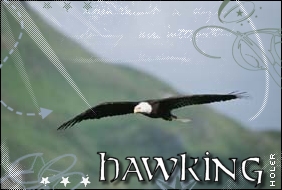 An honour presented to a Ravenclaw who always finds time for HOL, despite any impediments or interferences.
When Kyrie and I were discussing who should get Hawking HOLer, Kyrie's suggestion came immediately, and I agreed immediately. This person may be new to Ravenclaw, but she's bowled us over with her participation and productivity. She's involved in just about everything in the house, including prefect, RQT, and activities, as well as numerous HOL-wide projects. So congratulations,
Ashley Margaret
, Kyrie and I salute you!