An honour presented to the most widely respected Ravenclaw. He or she astounds us each time, and is full of surprises.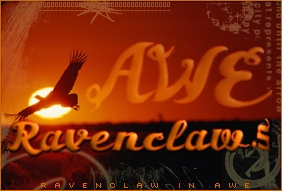 This year's winner has been around HOL and Ravenclaw for ages. She leads RQT, helps keep the Roost running, trains PiTs, deals with QB work, teaches classes, and is ever present on IRC welcoming our newbies. She is an integral part of Ravenclaw and we wouldn't function quite the same without her. Congrats to
Prof. Arielle Lemoyne
!