Puzzle Time!
Gary needs to map out what his route home needs to be and he needs your help!
Task:
Complete this maze: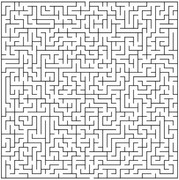 Direct Link:
Maze
Alternatively, tell us about a time you had to find your way home, and what tools or people you used to help you get there, minimum of 100 words.
Send your completed maze by email (with your HOL name included) to chantelpoole.hol@gmail.com and sindoraloyarc@gmail.com, or post about finding your way home below, by January 31st at 11:59pm HOL time to earn 10 beans.